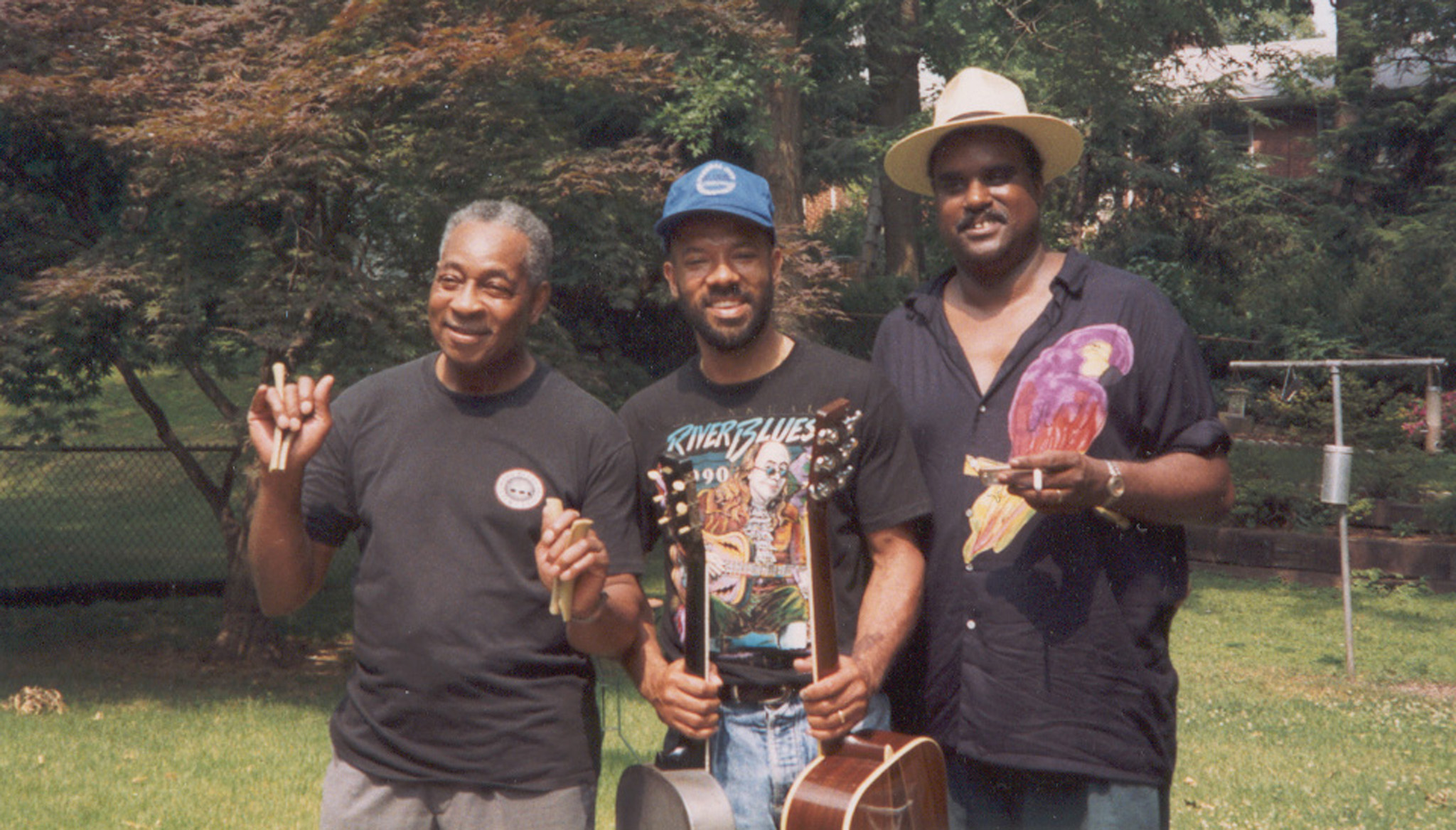 How it all began
Michael Roach, one of thirteen children born to Ted and Sadie Roach of Washington, D.C., USA, sings   and  plays guitar in an East Coast style of blues that dates back to the 1920s. After spending several   years  learning directly from such well known figures as John Jackson, John Cephas and Jerry Ricks,   Michael Roach has developed his own style and is now an exceptional performer. He interacts with his  audience and entertains as he plays.
For the past 30 years, Michael has conducted numerous workshops throughout the USA and Europe. As   a cultural arts performer, Michael has promoted African-American culture through the use of blues   music. He has lectured for the Smithsonian Institute (USA), Oxford University (UK) and more recently at   the University of Metz (France). In July 2004, he was involved in the organization of a conference held at the University of Gloucestershire (UK) called 'Overseas Blues–European Perspectives on African American Music'. The University Press of Mississippi published the papers from the conference in 2007.
Michael is the founder of the European Blues Association and currently serves as the Chair. He is the   Director, Guitar Instructor and Vocals Teacher for the annual Blues Week 2000 – 2023 program (a week   of lectures, guitar, harmonica, piano/keyboards and vocals tuition) at Exeter University (2000/2004), the   University of Northampton (2005/2013), the University of Worcester (2015), the University of   Northampton (2016) and Hartpury College (2017/2023). Michael also presented 'Deep Blue', a three   part series on blues music featured on BBC Radio 4 in March 2003. It is Michael's communication skills   together with his musicianship that has enabled him to bring about a greater understanding of blues   music and the Black experience.